Summer holidays well under way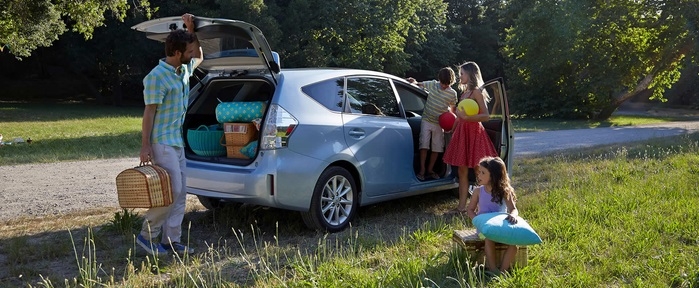 With the summer holidays well under way and with main dealers and customers alike getting ready for the arrival of a new registration plate, this can be a period of reduced activity in the used car trade. Having worked at a dealership for many years I know that mid- August represents something of a short term lull. 
However, used car activity appears to be positive for the time of year and this is evident from the auctions where interest and engagement is high and conversion rates are slightly better than we might have expected. 
In the sector that I look after, upper medium, we have seen a steady start to August, much as we have seen throughout 2014, with many models currently holding their values and some over-performing and worthy of a small rise.
An example of some models that have shown strength in their values during the start of August  -  BMW 3 Series (08 – 12) Petrol and Diesel, Mercedes Benz C Class (04 – 08) Diesel, Mercedes Benz C Class (11 - ), Skoda Superb (02 – 08) Diesel.
2014 Volumes
At CAP we see over 90% of all the auction transactions and data with the upper medium sector being one of the highest in volume.
Here are the top ten upper medium highest trade sales in volume from January 2014 – 1st August 2014.
VAUXHALL INSIGNIA DIESEL HATCHBACK (2009-2013) 8,724
BMW 3 SERIES DIESEL SALOON (2008-2011) 5,253
FORD MONDEO DIESEL HATCHBACK (2007-2010) 3,232
VOLKSWAGEN PASSAT DIESEL SALOON (2005-2010) 2,878
AUDI A4 DIESEL SALOON (2008-2011) 2,450
VOLKSWAGEN PASSAT DIESEL ESTATE (2005-2011) 2,151
MERCEDES-BENZ C CLASS DIESEL SALOON (2007-2011) 2,134
VOLKSWAGEN PASSAT DIESEL SALOON (2011--) 1,962
VOLKSWAGEN PASSAT DIESEL ESTATE (2011--) 1,895
BMW 3 SERIES DIESEL TOURING (2008-2012) 1,869
A sector in decline
In 2008, upper medium accounted for 24.6% of all data records received at CAP. In 2013 it was 18.5% and so far it accounts for 18% of data in 2014. It would seem that some drivers have moved on and now drive an SUV as this data has shown a small rise over the same time period from 6% of all records in 2008 to 9.2% currently in 2014. There has been a bigger rise in volume for 'supermini' from 17.9% in 2008 to currently 22.5% so a definite downgrade in size for some drivers has taken place in recent years.
As the overall supply has reduced steadily over the last 6 years, it might have been expected that the residual value performance would have improved relative to the other sectors. This has not happened and if we consider the non-premium examples in this sector from the likes of Ford, Vauxhall and Peugeot, they still rank as the worst performing sector. The other dynamic worthy of reporting is that premium models from Audi, BMW and Mercedes make up an ever greater proportion of all upper medium cars entering the market at 3 to 5 years of age and yet their residual values appear to remain stronger. This is because these brands remain aspirational but as ownership becomes more affordable to the masses, this situation is expected to change. The question is, when?
Keep watching Black Book Live for current up to date values and enjoy the rest of the summer.