Keep your customers up to date with the latest car tax changes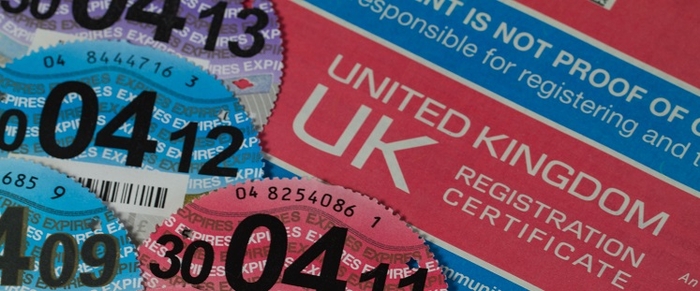 If your customer service is up to date with the latest tax information then you'll enhance your customers' shopping experience and cement your reputation as a helpful and knowledgeable dealer.
Last year we wrote about the demise of the paper car tax disc and other potential changes for motorists as we move to a more digital future.
For most people this transition has been a seamless one, however there have been a significant number of people caught out by not fully understanding the new legislation.
It is important that you do all you can to inform your customers of these changes to help them avoid unsuspecting fines. Here's what you need to know:
The changes: at a glance
Physical tax discs are no longer being issued when vehicle tax is renewed

Consequently, motorists no longer need to display a tax disc in their car

Vehicle tax is now managed digitally instead

Police cameras will automatically check a car's licence plate to establish whether it has been taxed

Drivers can spread the cost of the tax by paying by monthly direct debit 

Paid tax is now automatically cancelled if a car changes hands – even if there is a valid tax disc in the window

This means that the new owner must pay again. 

The former owner will automatically receive a refund of any full months of remaining tax that has been paid

Access the latest vehicle tax rates here
The car tax problem
Since the abolition of the previous car tax system, whenever car ownership is transferred from one person to another the car tax is automatically stopped. The seller will get an automatic refund from the DVLA and the buyer has to tax their new car.
Because there are many cars that still have paper tax discs, unwary buyers may think that the date on the disc has some relevance to them when they buy a used car. It doesn't; the moment you buy a used car it is untaxed, until you tax it for yourself.
The consequences for used car buyers
Un-taxed cars can be clamped or towed away, often without warning. You might buy a used car, confident that the tax disc shows you are covered for months to come, only to find your vehicle with an unwelcome yellow attachment on its wheel or even worse, not find a car there at all.
The £800 pound charge to liberate your vehicle would be a significant additional expense to the purchase price of a used car. Also if you bought your car thinking it was already taxed, then you might not be keen to fork out for that tax all over again.
Worse still might be the consequences of an accident or other insurance claim while you had an untaxed vehicle. If your insurer discovers your vehicle was not appropriately covered by car tax then you might not be covered at all.
Sellers may be over-pricing their vehicles (and end up with an unexpected car tax refund from the DVLA after the sale). Buyers may be paying over the odds thinking that the price is fair because the car is taxed.
A real problem or media hype?
Figures from the DVLA suggest that the issue is more significant than just a few isolated cases of consumer confusion. Clamping/towing has almost doubled since the new legislation came into force. The problem may only be a temporary one while some valid paper discs remain in circulation , but for those people affected it is definitely a real one.
We looked at a number of websites that trade or advertise used cars. A significant number of adverts contained familiar (but now irrelevant) phrases such as "taxed for 6 months" and "full tax and MOT". This shows that many private sellers and buyers seem unaware of the legislative change.
The problem is real, and unlikely to disappear in the short term. The message is clear: your car is only taxed when you have taxed it.

Further information
Vehicle tax changes explained (video)