How many Ford Fiestas does a house cost?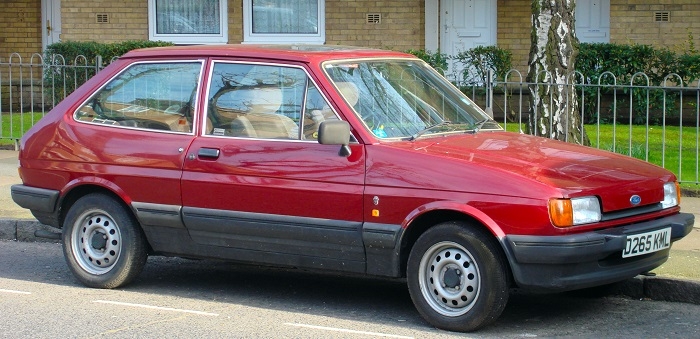 Back in June we took a quick look at the history of the Ford Fiesta since its launch in 1976. As part of the article we compared the new car price with the price of a house in that year.
With the Ford Fiesta still proving a popular choice for consumers using our car valuation tools that price comparison generated a bit of discussion in the CAP offices. As Britain's best-selling car of the last 35 years, the Ford Fiesta offers a unique benchmark for car price comparisons during that time.
For those people able to reach the first rung of the property ladder, their house is likely to be the most expensive purchase of their lives. After that, for most of us (the ones that don't splash out on luxury yachts) the next most costly item will be a car.
We all know that house prices have soared over the years, outpacing inflation, interest rates and all but the most fortunate or wise investments. But mentioning the price of the 1976 Ford Fiesta made us decide to take a look at what has happened to car prices in comparison to those of houses.
1979
As well as the staggering 17% inflation, the other big financial news of 1979 was the UK's first £1,000,000 football transfer. The average house price (£17,793) would buy you just over six Ford Fiestas (£2,849 each). This means footballer Trevor Francis was worth 351 Fiestas and 56 average houses.
1995
Quite a jump forward, as we couldn't find selling prices for Fiestas in the 80s (although there were some terrible, terrible TV adverts). By 1995 the growth in house prices had begun to accelerate, while car prices remained robustly stable. In fact research by AutoExpress last year suggested that car prices had grown slower than inflation.
The average dwelling would now buy you 8.5 Ford Fiestas (house price £50,930, car price £5,995). Incidentally Alan Shearer would soon be bought for £15,000,000 – the price of 2500 Fiesta or 295 houses.
2001
A short jump to 2001, but house prices had leapt up in those few years. The average house price had almost doubled to £92,553, but even the highly specc'd Fiesta Finesse was a mere £7,495. Your house would buy you 12 cars – dwarfed by the 3,800 cars or 313 houses that Rio Ferdinand was judged to be worth when Manchester United bought him from Leeds United the following year…
Today's car prices – more affordable than a house?
Ford Fiesta prices start at £9,995 (according to the manufacturer's website). Today the average price of a house in the UK is £186,544. An astonishing change that (and maybe depressing or satisfying depending on your perspective) represents an increase of over ten times in the value of houses since 1979. By comparison the price of a Ford Fiesta has risen less than four times in the same period, meaning a house will now buy you 18.6 cars.
Still, these days you could trade in Gareth Bale for 8,304 Ford Fiestas, or 445 houses…