Used cars – a global overview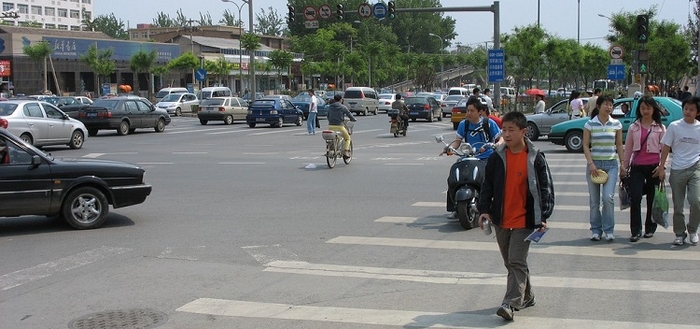 Choosing used cars is not an easy process. Might there be lessons learned understanding the problems of buying used cars in other countries? (It might just make you feel better about the challenges you face in the UK)...
Could you cope with the cost of a car in China?
The South China Post reports on research that suggests many urban Chinese are reconsidering car ownership. While the figures for car sales make those in the UK look positively pedestrian, growth has slowed notably in the last year. The research suggests a third of Chinese car owners are falling out of love with their cars as congestion and costs continue to rise.
This may not be surprising when you learn that to buy a car in Shanghai you need a combination of money and luck. To get a car you need a numberplate. To get a numberplate you need to win one in the lottery. Even if you're successful, then cost of the plate is likely to be several times the car value. This year's plates cost around 80,000yuan (£8-9,000).
Buy and sell used cars – at a Connecticut police station
Buying or selling used cars via an online small ad service has its risks. Although craigslist.com is almost an internet institution, its popularity has also been associated with some problems. There is at least one criminal in jail that has been given the moniker "the craigslist killer". In January a man in Georgia was charged with the murder of a couple that had responded to his used car ad.
To ally the fears of their citizens using online small ad websites, Hartford Police Department have offered their car park as a place for traders to meet. The thinking is that potential criminals will be unlikely to carry out scams while surrounded by police and cameras. Given Craigslist is almost legendary for its "personal" ads you have to wonder whether the cops have thought through what dubious liaisons might play out in their car park.
Buying used cars in Rome – confidence and caution
This week a correspondent for The Wall Street Journal described some of the challenges he faced in replacing his car. UK readers might be surprised at how different the experience of buying used cars is in another, comparatively close, European country.
The article by Matthew Kneale, an Englishman who has lived in Italy for 13 years, told of a purchase characterized by suspicion and mistrust. The dealer seemed as nervous as the buyer, which probably tells you a lot about the potential pitfalls a car buyer faces in the country.
Exchange rate challenges for used car supply in Ireland
The fluctuation in the value of the Euro currency has many causes and many effects. According to The Irish Times the comparative strength of the UK pound is causing problems for car buyers in the Republic. Sales of new cars in Ireland were depressed between 2009 and 2014. As a result there have been fewer used cars entering the market.
Until recently the gap had been filled by the importation of stock from the UK. But in recent months a comparatively strong pound has meant that this is an increasingly expensive option. The article points out that the purchase of a new car may be the shrewder option for Irish buyers.
Photo Credit: Arnold Weinholt via Compfight