Prestigious manufacturers looking to venture into new territory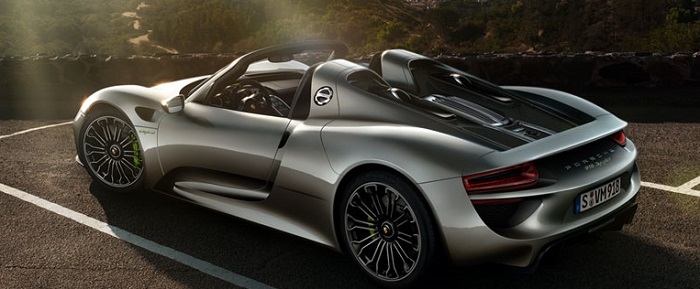 As Porsche added an SUV and subsequent diesel option to its line-up, purists could be forgiven for thinking the Stuttgart company had sold its soul a little, but it was a predictable move in order to expand the brand into new markets.
This is just one of several cases where new strategies have been employed by prestigious manufacturers to meet future targets, whether they are looking to reach new customers, appease new emission-guided legislations or both.
Many premium firms have ventured into new territory to do so, while others have emerged from nothing to challenge established luxury marques and mark a new sector in the market in the process.
Breaking from tradition
As a sports car manufacturer, Porsche's decision to introduce an SUV and diesel-powered engines wasn't exactly in keeping with its history, but it certainly was inevitable.
Being partnered with the VW Group, Porsche was always going to start branching out in order to maximise sales and help its parent company's determined efforts to dominate the automotive world. Moving away from its sports car heritage, the release of the Cayenne in 2002 made Porsche's intent to grow more than apparent, but it was the addition of VW's 3.0 and 4.2-litre diesels straight from the Touareg that told the whole story.
Another new model, the Panamera, followed suit and Porsche's sales figures began to show evidence of the brand's model bias being skewed in favour of the saloon and its SUV sibling. Figures at the end of 2013 disclosed that of 162,145 cars sold, 106,073 were made up of the Cayenne and Panamera* – a 65.4 per cent lean away from Porsche's more traditional sports car range.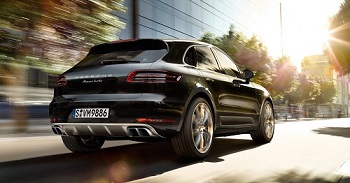 This year saw the introduction of the Macan, a smaller SUV model that Porsche just couldn't ignore the demand for and was a car that immediately got the diesel treatment. The US were screaming out for such a model, and recent statistics show the extent of this with the Macan already starting to outsell the 911 over the pond on a monthly basis. Fears of the smaller car cannibalising Cayenne sales hasn't yet come to fruition, either, and the larger SUV's sales are holding steady.
Italian marque Maserati has recently followed Porsche's example with their new Quattroporte and Ghibli saloons, as it looks to expand its own horizons in the industry through diesel-powered offerings.
Hyper-hybrid
The word hybrid was once synonymous with cars such as the Toyota Prius and Honda Clarity, but the tables are starting to turn and such a term is no longer reserved for such sedated models.
It started in motorsport with Formula 1 introducing their KERS packages for additional power boosts, before cars of the World Endurance Championships (Le Mans etc) followed their example and the series now has hybrid cars taking outright victories. If recent history has taught us anything, it's that such technology will almost always filter down into road cars.
The last 12 months has seen the launch of a trio of hypercars that all take advantage of hybrid systems and are the first of their kind. McLaren's P1, Ferrari's LaFerrari and Porsche's 918 are all evidence of what is possible at the top of the scale, but also proof that the world has forced such marques into changing their game and becoming more considerate in how their cars operate.
The Porsche 918, for example, is predominantly powered by a race-bred V8 engine that produces 608bhp on its own; but when coupled with its two electric motors, the 918 has a rather wild 875bhp and 944lb ft of torque available. All this sounds very hypercar-like until you consider that it will do 100mph in electric-only mode and even cover more than 20 miles without the V8 powerplant even cutting in once. The 918 is also capable of 94mpg and 70g/km of CO2 emissions, despite having a 0-62mph time of 2.5sec and a top speed of 215mph… 
The electric revolution
In order to secure the future of the car, numerous changes are being made industry-wide, from creating smaller engines for city cars, introducing such additions as stop/start facilities and changing the way fuel is burned inside the engine.
However, to ensure such endeavours are met with complete success, a completely new take on how vehicles operate is also required and is a direction being implemented in the luxury car business just as it is in the mass production side of the industry.
Initially, it looked as though Henrik Fisker's venture of his own name might be the first of a new breed of prestigious vehicles aimed at establishing a luxury plug-in hybrid range. However, financial difficulties and pure bad luck saw Fisker enter into bankruptcy and disappear despite positive beginnings. Heads are now turned to Elon Musk and Tesla.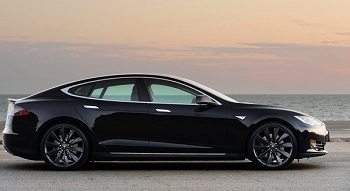 Based in the heart of Silicon Valley and moving in a direction contrary to that of Fisker's, Tesla has been going from strength to strength and offers the pinnacle of plug-in electric technology in a luxury vehicle. Starting small with the Tesla Roadster, the current Model S saloon utilises cutting-edge battery technology to enable the car to run on electric-only power for up to 265 miles.
By September of this year, nearly 47,000 examples of the Model S had been sold worldwide and has won nearly every green car award in existence, as well as some overall Car of the Year accolades. However, Tesla isn't content with such sales figures and has been told through an independent report it could be selling up 500,000 cars per year as the restrictions on CO2 emissions get stricter with each year, giving Tesla a major advantage over its competition.
Plans already in motion will see the company add a crossover utility vehicle to its line-up in 2015 with the same technology given to the Model S, and with demand for such a vehicle brewing strongly – especially in the US – you can only imagine Tesla is about to make a firm stamp on the future of the industry as a whole. Looking further ahead, a smaller version of the Model S is also in the pipeline that the firm will give a price tag aimed at those with a budget of around £30,000 (the Model S starts at £69,000).
Of course, integration of the required infrastructure for electric cars needs to grow here in the UK and in other parts of Europe, but on a recent trip to the States, I can confirm Tesla is operating buoyantly and its many 'Supercharger' charging points are in place and dotted in every conceivable location.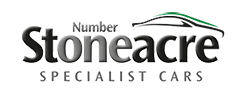 *Porsche Annual Report - 2013
Samuel Bisby, Online Marketing Executive